Our Address/Directions
GPS Address: 901 N. Dupont St; Wilmington, DE 19805 (Intersections: W. 9th or W. 10th St @ N. DuPont or N. Lincoln St.)
Email: festival@stanthonynet.org  Facebook: facebook.com/stanthonysfestival  Twitter: @stanthonyswilm  Phone: 302.421.2790
Free Secure Parking at Salesianum School
Continuous shuttle service between Salesianum School and the Festival grounds (10th & DuPont Streets) from 30 minutes prior to opening through 30 minutes after closing daily.
PARKING LOCATION UPDATE : Parking will be located in gravel lot across @. 18th Street from Salesianum, between Little League Field and Abessino Stadium.  Look for signage.  Bus will pickup and drop off on 18th St. near entrance to lot.
(NOTE: Due to a previously-scheduled event at Salesianum, we will NOT offer satellite parking or shuttle service on Wednesday, 6/14.  We apologize for any inconvenience.)
We Welcome Group Trips & Tours!
The Festival features convenient bus group drop-off and pickup at 10th & Scott Streets, with convenient and secure bus parking available at our secure off-site parking at Salesianum School.
Please contact the Festival office via email to inform us of your planned trip.
Festival Gear!
Returning for 2023: Stylish, high quality clothing items and related goods, produced by Stitch In Time.  Order here securely for pickup at the Festival at the Stitch in Time stand near W. 9th & N. Scott St. near St. Anthony's Grade School.
T-Shirts: $25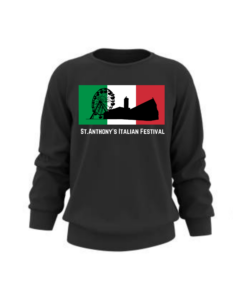 Black w/Italian Flag (Youth S/M/L/XL & Adult S/M/L/XL/2XL/3XL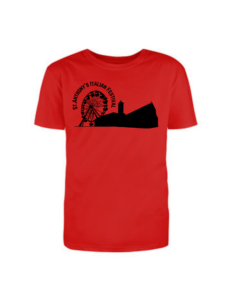 Red w/Festival Outline (Adult S/M/L/XL/2XL/3XL)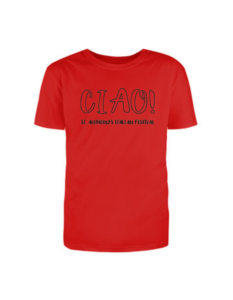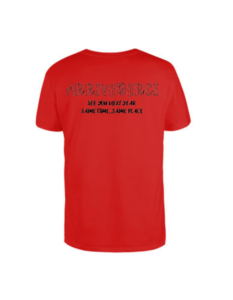 Red w/Ciao! and Arrivaderci (Youth 6 mo/12 mo/Toddler 2/Toddler 4/Toddler 6/Youth XS/S/M/L/XL)
Crewnecks: $27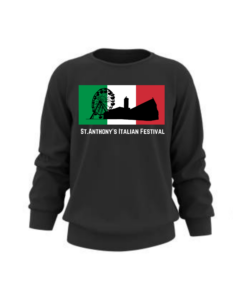 Black w/Italian Flag (Adult S/M/L/XL)
Sweatshirts: $30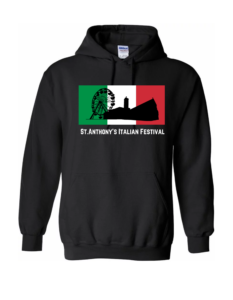 Black w/Italian Flag (Adults S/M/L/XL/2XL)
Polos: $35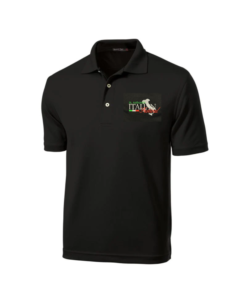 Classic Logo (Mens's M/L/XL/2XL)
Pins: $5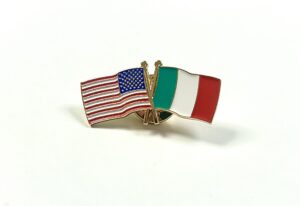 Beads: $4